Mr. Sammi viert graag een feestje en ziet jou liever komen dan gaan! Check onze events voor de komende periode en scoor op tijd je ticket!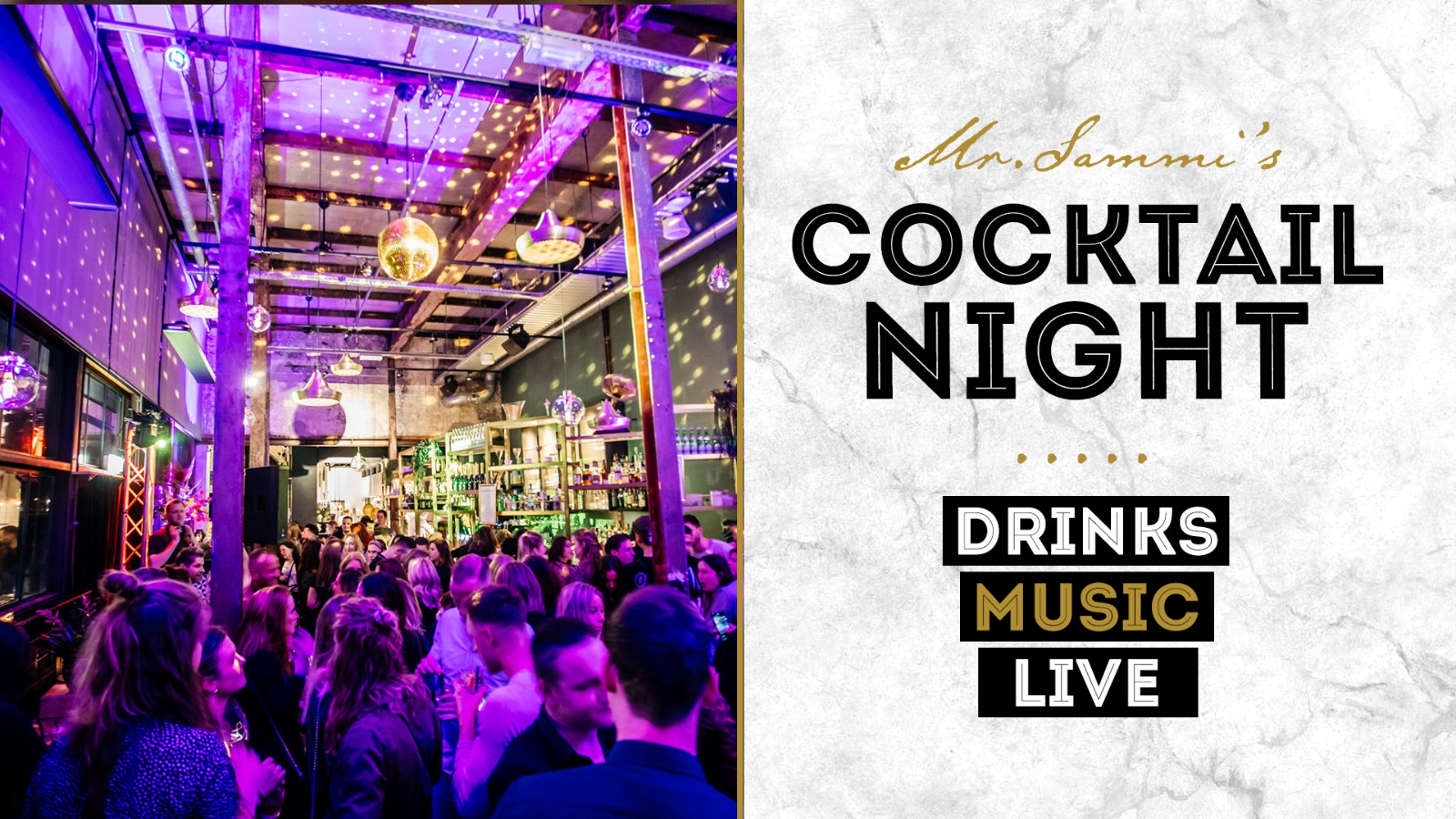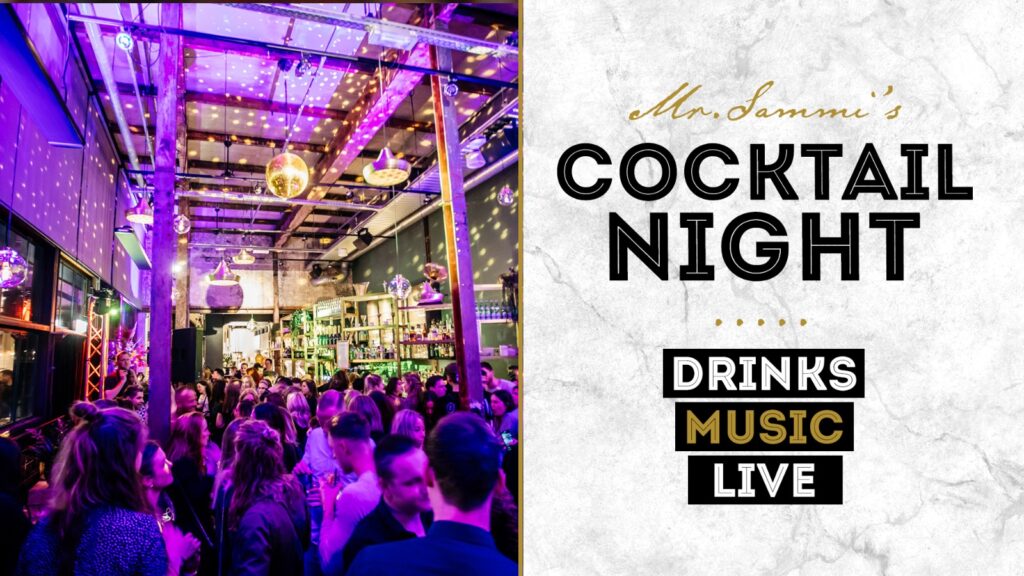 Mr. Sammi's Cocktail night is back
Heerlijke hapjes en unieke cocktails: het is weer tijd voor onze maandelijkse Cocktail Night! 🍸 Na een übergezellige XL-editie gaan we dit keer back to the roots: een Cocktail Night met gratis entree zoals jullie van ons gewend zijn.
Geweldige cocktails, fantastische muziek en Mr. Sammi's gezellige gasten: dit wordt weer genieten!
Nodig je favoriete cocktail-liefhebbers uit en feest mee!